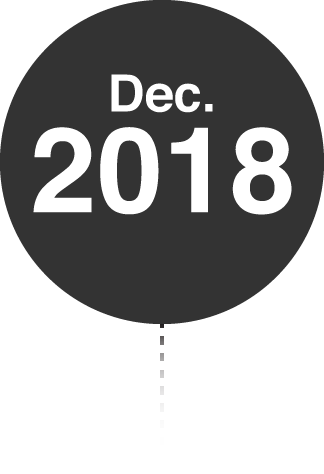 Ontario Cannabis Store usability review
In light of legalization in Canada, I thought it would be interesting to test the usability of the only legal retailer of recreational cannabis in Ontario. I recruited 8 participants to do this small-scale usability test.
I used a walkthrough approach which assigned tasks a typical shopper would need to complete on the OCS website. This was mixed with a pre-test questionnaire and a follow-up interview.
More information is detailed on the academic poster below.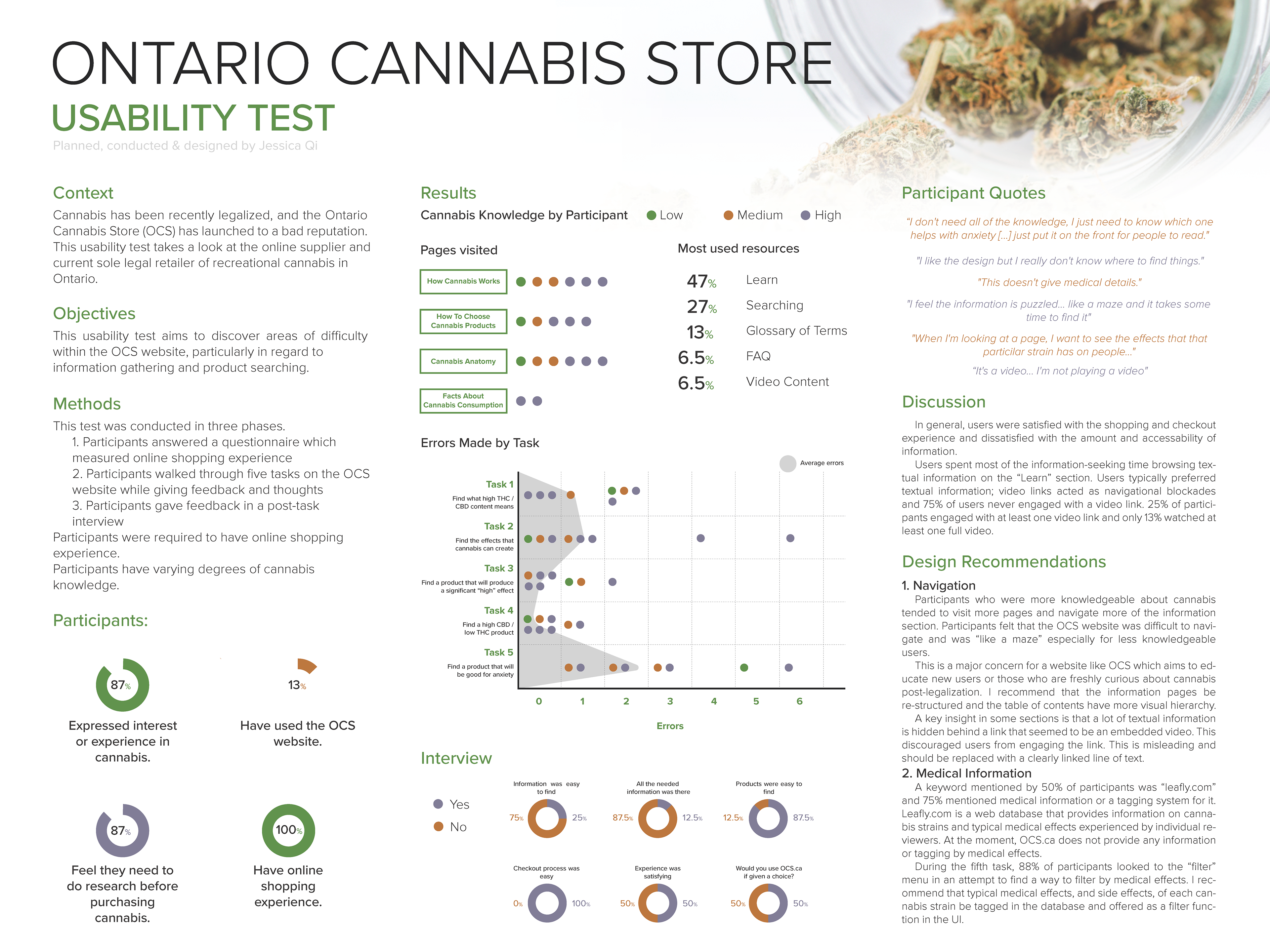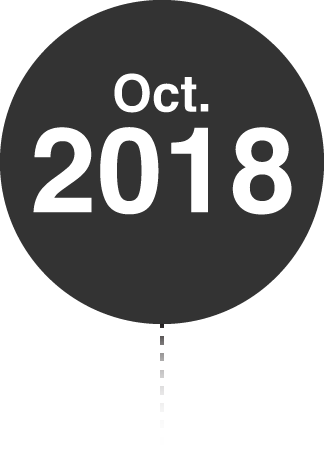 Workshop & Persona generation
As the first step in the process of designing Skillpod, our team conducted a UX workshop. With these results, we created a series of personas to determine the target audience, location, emotions, and skills of our users.
Here is a sample of the workshop results...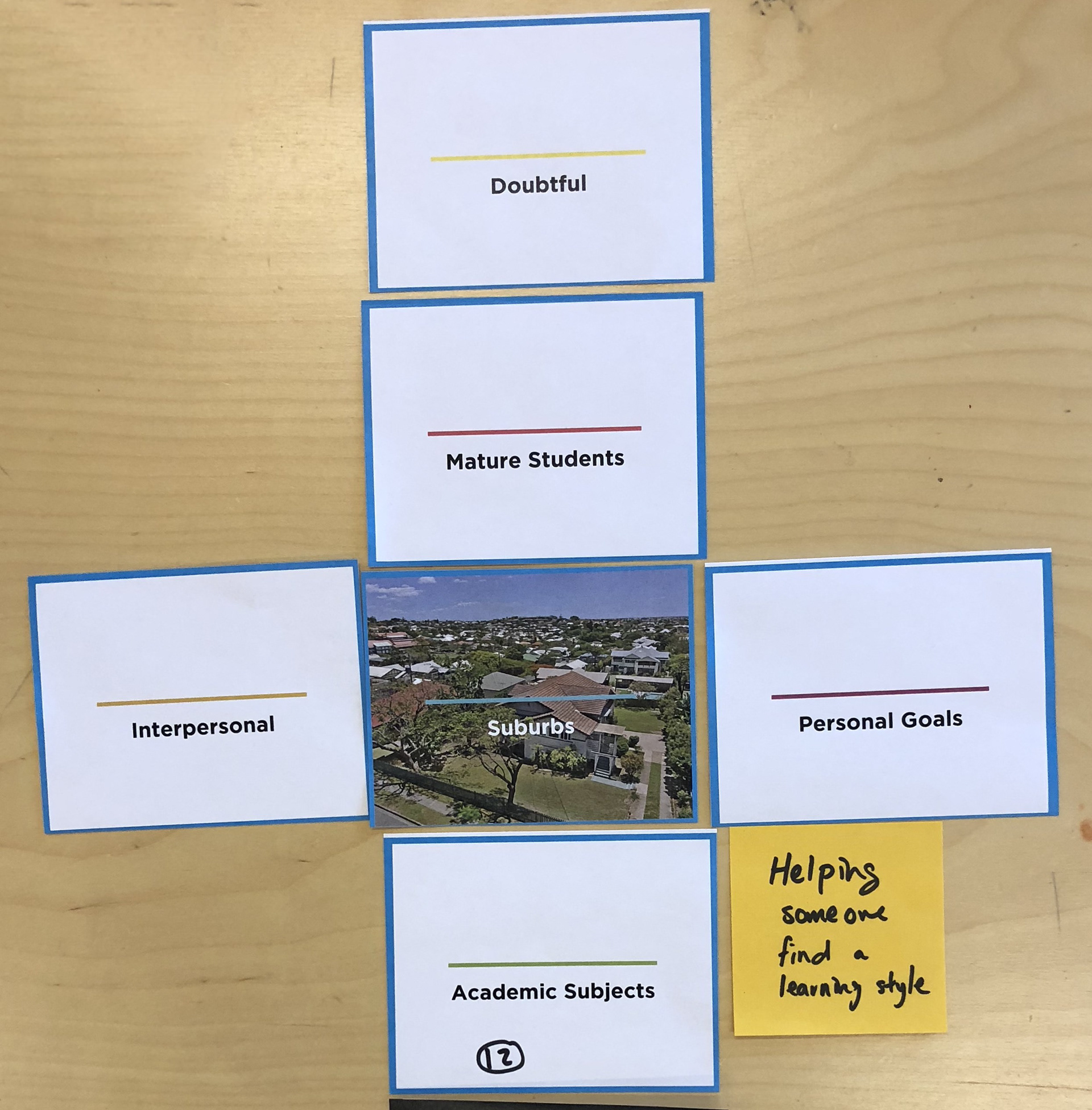 ...and the resulting personas with a letter categorizing them as either a learner (L) or a mentor (M).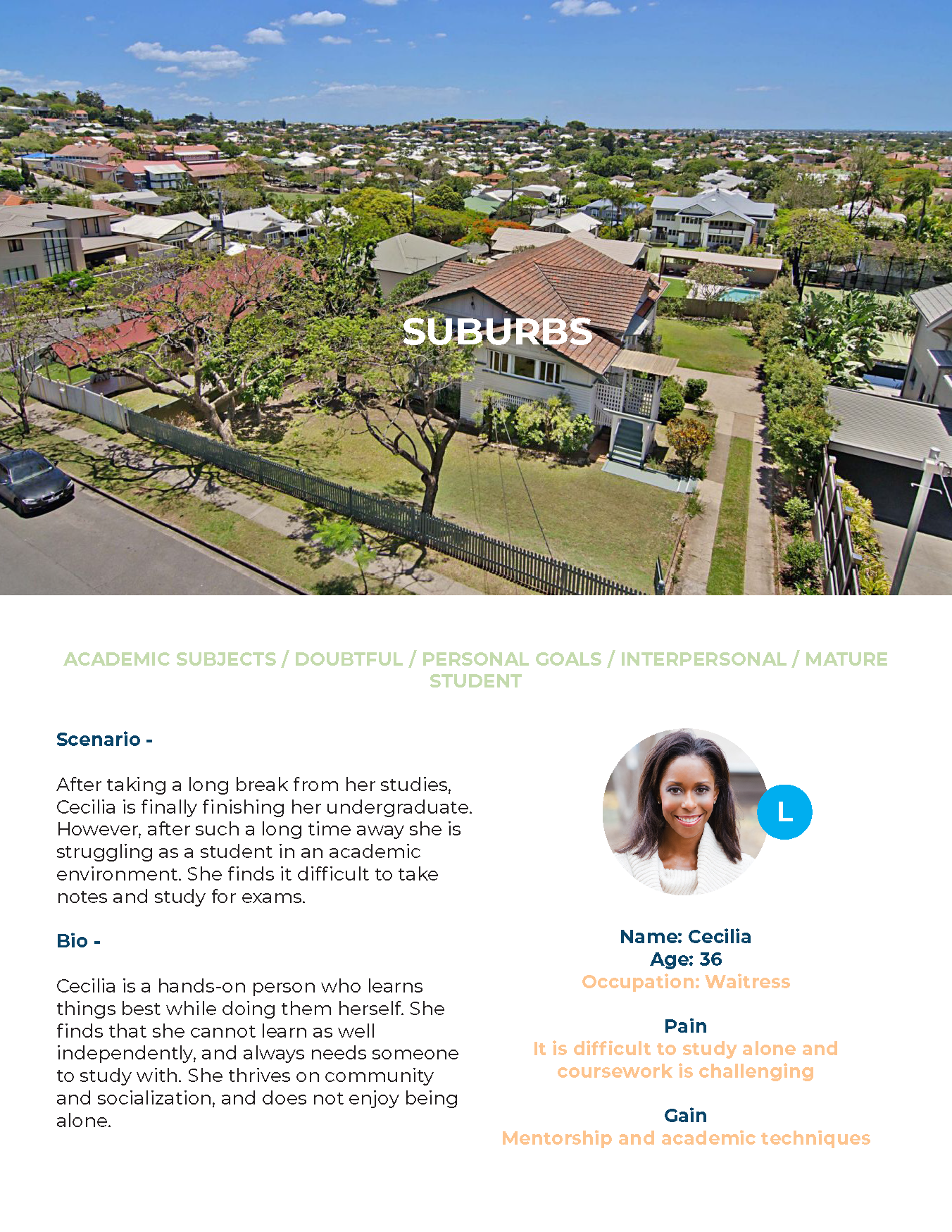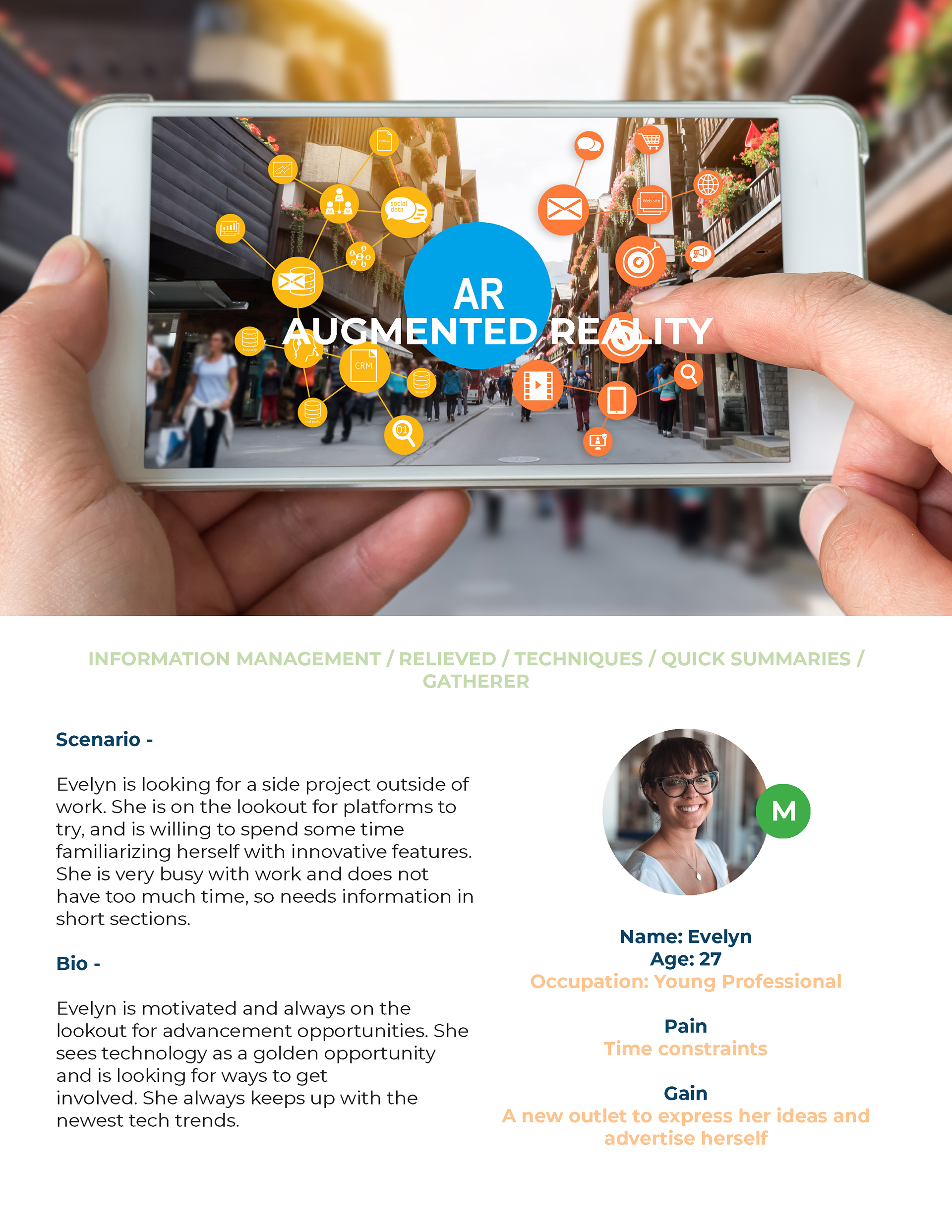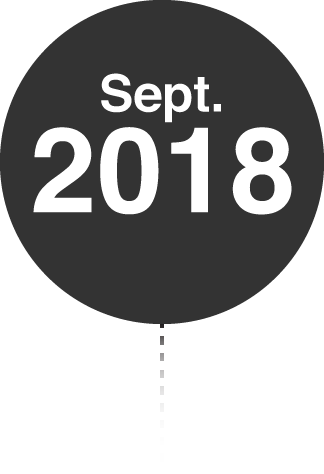 User Interviews and Data Analysis
A large part of the research project for MLD Solutions relied on user interviews. Our team asked several stakeholders and potential users questions about their workflow, tools and challenges. Eight of these interviews met the requirements for our final analysis.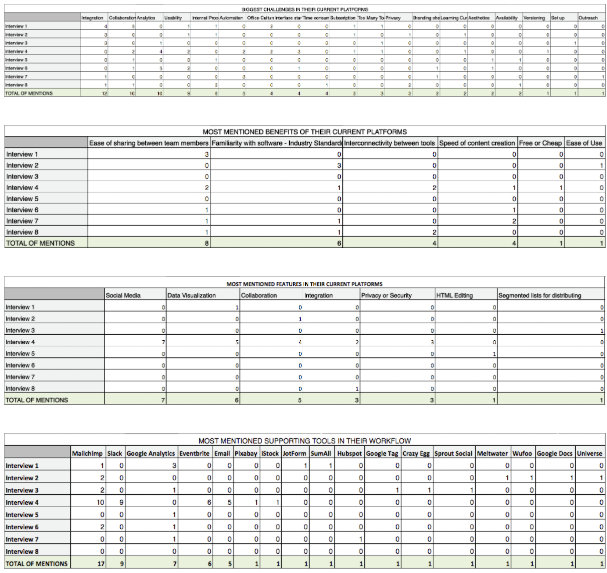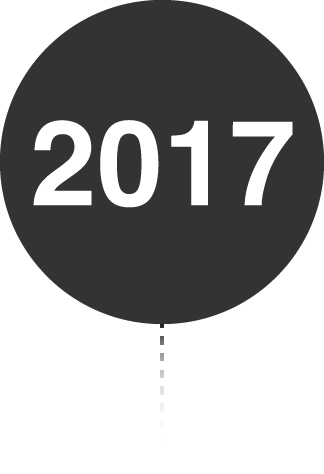 Wearable technology usage
I was asked to survey my peers on the wearable technologies they use and generate from that a couple of personas corresponding to two different user groups. 
Here are the data and resulting personas.