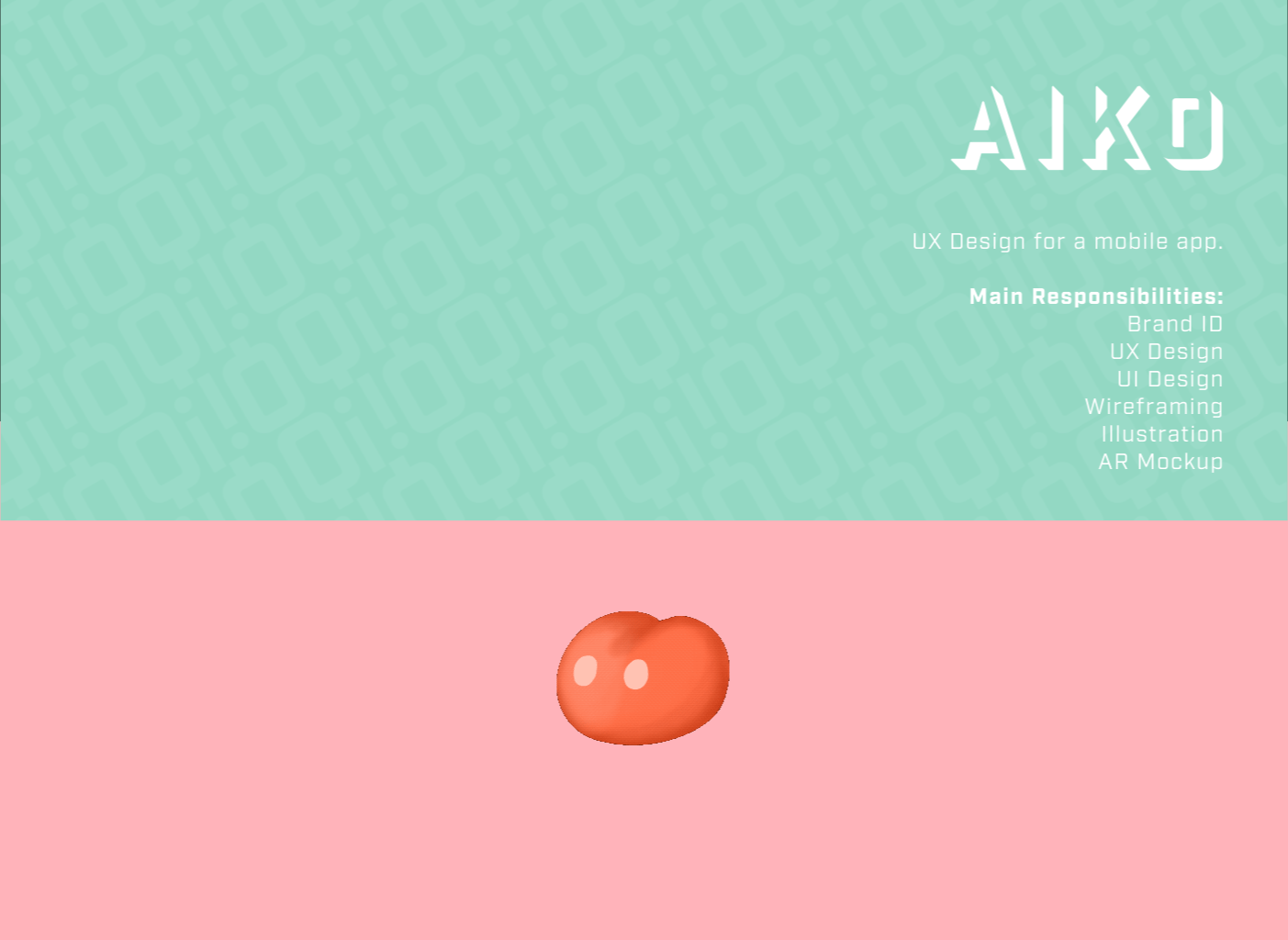 How might we foster exploration and build curiosity for the everyday world?
​​​​​​​
While on the topic of AR, our team wanted to design an application that takes its users to physical locations via an in-game narrative. We reminisced of pet games from the mid-2000s, of our love for our Tamagotchis and our wanderlust for Neopia, and we wanted to bring that all together, in AR, for today's children.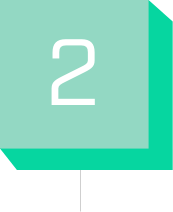 Aiko's premise revolves around raising a virtual pet. Its wants & needs as it grows up leads the players through quests and missions around the neighbourhood. As players discover new landmarks in their city, the game generates NPCs and events in those spots for players to revisit later.
Some other features such as item collection, AR gameplay and multiplayer functionality are detailed in this system map: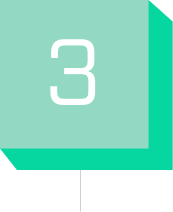 We drew low fidelity wireframes for Aiko in the first stage UI design...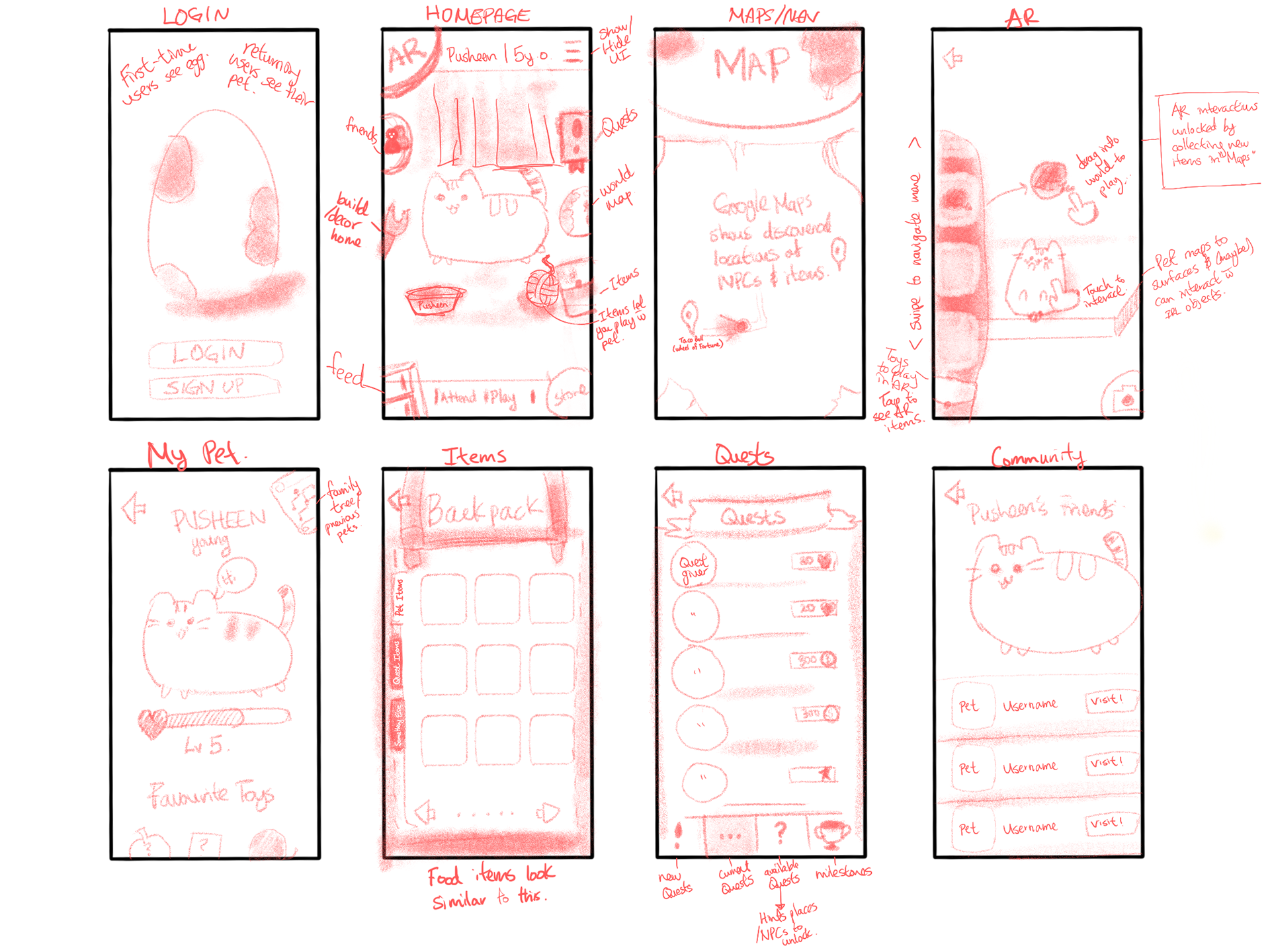 ...created an icon set...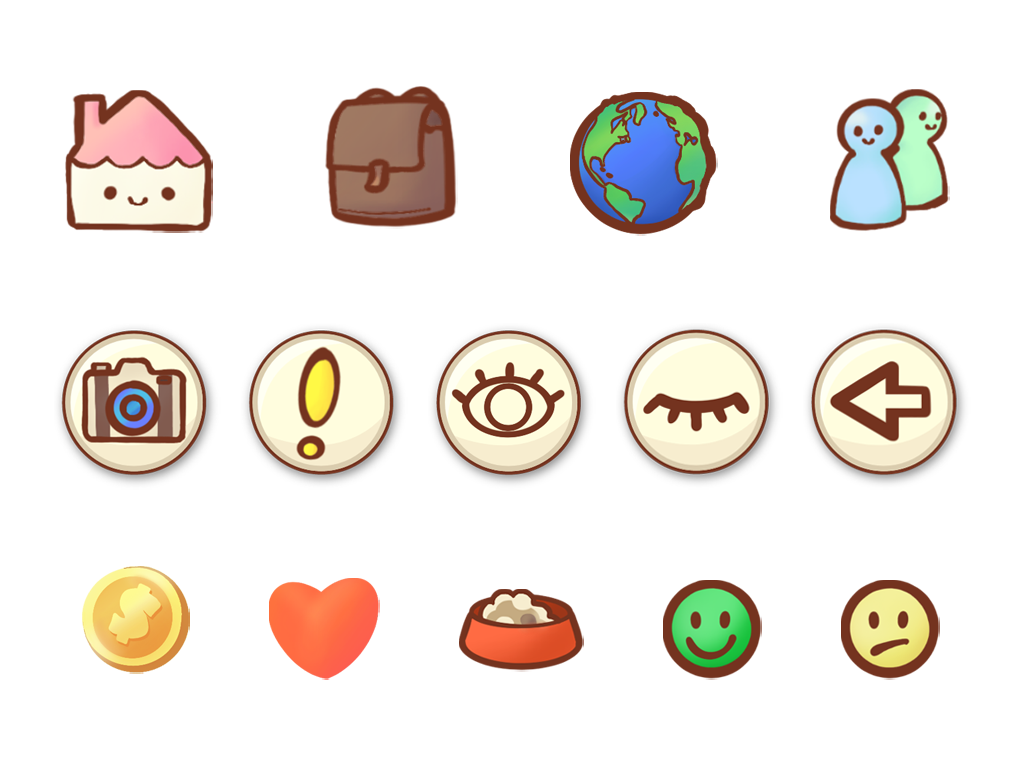 And eventually illustrated and wireframed high-fidelity in Adobe XD.